http://blumenodenthal.de/?deny=60-sekunden-trading-demokonto 60 sekunden trading demokonto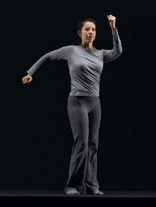 Tip #1: It's important to maintain your body's ability to accelerate. Turn your head from side to side a small amount, but rapidly. Do this just a few times so you don't get dizzy. Look up and down about the same amount and at about the same speed. Get your inner ears familiar with the speed change. Then, when you go for a walk, go to an area that is not crowded with people or cars. Pick a short distance that feels comfortable for you to use to go fast. Swing your arms and let yourself walk as fast as you can, with big steps and a big arm swing. Start with 100 yards. Increase the amount each day. Every so often, turn your head to one side and then the other, while your arms are pumping and you're walking fast.
binäre optionen broker mit paypal Tip #2: Sit or stand in a relaxed manner. Keep your neck and your jaw feeling soft. Look straight in front of yourself. Slowly move your eyes to a comfortable place to the right, then back again, without moving your head. Do this again, slowly. Then again, but faster. And then a few more times faster still. Keep your breathing steady. Now walk a little bit. You might feel a different sense of eye speed on the right side. Repeat this eye movement on the left side, going slower and then faster, until you can go fast. Finally, with your jaw relaxed and your breathing steady, slowly and calmly move your eyes from right to left, as if scanning the environment. Then do it very fast, without moving your head. Rest. Now if you turn your head as well as your eyes, you'll find that you can go very quickly.