Anastasi Siotas
Certified Change Your Age teacher

Mind in Motion, NYC
13 East 16th Street
New York, NY 10003

917-769-6747

This email address is being protected from spambots. You need JavaScript enabled to view it.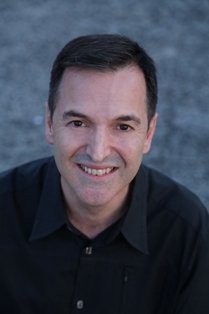 Certifications: GCFAT, BSc, MEd, MFA

Anastasi Siotas was born and raised in Melbourne, Australia. His academic training at the University of Melbourne earned him, a Bachelor of Science with Honors in Biology, a Masters in Education and a Masters in Movement and Dance. He has worked as a scientific researcher in cell biology and as a modern dancer before undertaking training in the Feldenkrais Method in 1992. He moved to New York in 1997, where he completed Masters Certification in Neuro-Linguistic Programming. In 1999 he began to study Neuromuscular Re-education and Kinesthetic Anatomy with choreographer and author, Irene Dowd with whom he continues to study. He is also trained as a Certified Movement Analyst and teaches the Anatomy and Kinesiology courses for the Laban/Bartenieff Institute for Movement Studies in New York City.

Anastasi works for Mind In Motion and is a certified Feldenkrais Assistant Trainer, currently teaching in three training programs, two in NYC and one in Baltimore, MD. He is also a Trainer of Bones for Life®, Walk for Life® and Change Your Age®.

He is well known for successfully presenting the Feldenkrais Method in fitness clubs, and is currently teaching Awareness Through Movement classes at the 3rd Street Music School, The JCC Manhattan and Gotham Physical Therapy, where he also gives Functional Integration lessons. Anastasi is a regular presenter at National and Regional Feldenkrais conferences, as well as providing ongoing mentorship for Feldenkrais Practitioners.